"So there is a Mountain Lion going through my sister's backyard…"
I share a incredulous glance with teacher chum Ryan.
she continued, "It must be going after her chickens!"
The call was put out to place a camera trap in this particular San Anselmo backyard and our suspicions were confirmed with the appearance of a bobcat.
Of course the real treasure of this capture is the action in the diamond window of the chicken coop.
A great double take is a relatively common occurrence and with practice can be performed with excellence.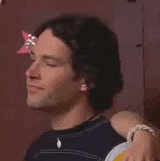 a master of the craft at work
However a triple take requires such an alarming event to take place for it to even truly be warranted, that it is a rare event to behold, especially so when its performer delivers it so beautifully, as this distressed chicken does.
A tip of the hat to this bird.
*This will hopefully be the end of the archive clean, with JK and I maintaining a couple of projects in the field currently and some recent adventures to detail.